Parents Group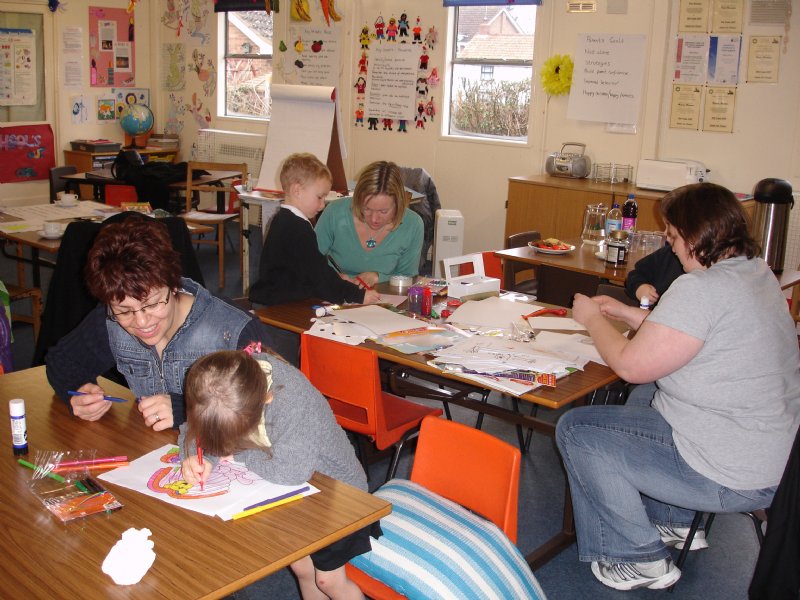 What is the Werrington Primary School Parents Group?
In response to parents' interests in obtaining effective parenting strategies, the 'Incredible Years Parenting Programme' was established. The Incredible Years programme is based on the research of Carolyn Webster-Stratton, PH.D. who has worked with families and professionals for over 25 years. Her aim is to help parents sort out the issues they face with young children, and develop their positive social behaviours as well as enhance self esteem. She believes that by learning the most effective parenting approaches parents can reduce their children's behaviour problems and can strengthen their social, emotional and academic competence.
Werrington Primary School is pleased to be able to deliver and support this programme through our trained staff, Mrs Pauly and Mrs Watson.
What areas does the programme cover?
The programme covers many areas which include the following:
Children's play
Positive attention, encouragement and praise
Tangible rewards and incentives
Effective limit setting
Discipline strategies
Teaching children to problem solve
What does each session involve?
Each 2 hour session is used for focused discussion and the sharing of experiences and ideas (if/when you feel comfortable). We recognize the importance and benefits of spending one-to-one time with your child. Showing interest in this way provides opportunities to train and reinforce positive social behaviours, compliance, self-esteem and much more. Therefore, provided your child is happy to, your child will attend for part of this session to take part in shared activities with you. Each session has a relaxed atmosphere and refreshments are provided.
How long will it take to complete the programme?
There are 10 sessions in total. Each session takes place on a weekly basis, Wednesday mornings, between 9am and 11am in the school mobile.
When does the next Parents Group start?
Each programme starts in the Spring term. However, throughout the year we continually run coffee mornings every Wednesday between 9am and 10am. They provide the chance to meet other parents and have relaxed discussions. Refreshments are available and children can be collected to join their parents for approximately half an hour of one-to-one activities. These coffee mornings are regularly attended by many parents that have already completed the programme but wish to maintain the opportunity to informally discuss issues and strategies with other parents whilst continuing the quality one-to-one time with their child. All are welcome!
For further information about the group please see the Parents Group notice board by the Key Stage 1 entrance. Alternatively, contact Mrs Watson or Mrs Pauly via the school office or by emailing parentsupportgroup@werrington.peterborough.sch.uk.
Feedback From Parents